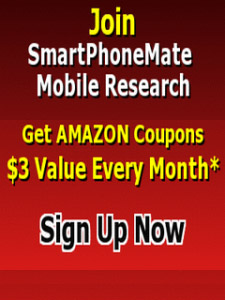 Tag:
SmartPhoneMa
Overview :
Required Device Software:
Smartphone: 4.5.0 or higher
Model:
Blackberry 82XX Series (240*320) Pearl Flip Devices Models: 8200, 8220, 8230/Blackberry 8350i (320*240) Related Devices Model: 8500, 8520, 8530, 9300(Kepler), 9320, 9330, 9350, 9360, 9370/Blackberry 83XX Series (320*240) Curve Devices Models: 8300, 8310, 8320, 8330 / Blackberry 87XX Series (320*240) Devices Models: 8700c, 8700r, 8700f, 8700g, 8703e, 8707, 8707g, 8707v .etc /Blackberry 88XX Series (320*240) Devices Models: 8800, 8820, 8830 .etc /Blackberry 89XX Curve Series (480*360): 8900(Javelin), 8910(Atlas), 8930, 8950, 8980/Blackberry 90XX Bold (Onyx) Series (480*320) Devices Models: 9000, 9020(Onyx)/Blackberry 96XX Tour (Niagara) Series (480*360):9600, 9630, 9650(Tour2), 9700(Bold2), 9780, Dakota, Apollo /Blackberry 95XX Storm Series (360*480):9500, 9510, 9520, 9530, 9550(Storm2), 9570(Storm3), 9800(Torch), Torch2/Blackberry Pearl 3G Series (360*400) Devices Models: 9100, 9105, 9670(Style)/Blackberry 99XX (OS 7.0) Series (640*480) Devices Models: 9900, 9930, 9981
Description:
SmartPhoneMate Mobile Research - We''re a research firm studying how people use smartphones. We will pay you to share with us how you use your phone - $3 Amazon coupons every month. ($3 per month X 12 payouts)
Currently, this offer is only for U.S. residents only.For Queries please contact us-support@smartphonemate.com
As a panel member, you will help shape the smartphone industry and earn something at the same time! Just download & install SmartMeter - our research app.
Install instructions:
1. After successful installation, the application will show an 'application control' popup – click on 'View'.
2. You'll be shown a list of permissions. By default, all will be Allow' - if not, please set all permissions to 'Allow'.
3. Press 'BB' key and select 'Save' – to save all permission settings.
4. Fill up registration form & click submit and you are ready to go
Our primary research tool is a software application called SmartMeter that research participants install on their phone.
This is a long-term mobile usage behavioral study. You may join at any time and remain a member for as long as you want (or until the program ends). You may opt out at any time. You can join at any time during a pay period (typically three months--a calendar quarter), but to receive payment for participation, you must be an active member at the end of the pay period.
TIP: For successful participation, please ensure you have an active data plan. Kindly also, ensure you restart/reboot your device once daily.
As a token of our appreciation, you''ll receive $3* worth Amazon coupons for every month you successfully participate in our program.
Note:
Successful participation implies we receive research data on our servers for more than 25 days.
All usage data collected is for research purposes only & published as an aggregate in our research reports - the data is not personal in nature & do not impinge on your privacy in any way. Reports of mobile usage behaviour like number of calls/sms made/received, time spent on listening to music, time spent on browsing etc are captured for study and aggregated with other similar usage reports for study & research purposes.
*Other Terms & Conditions apply.