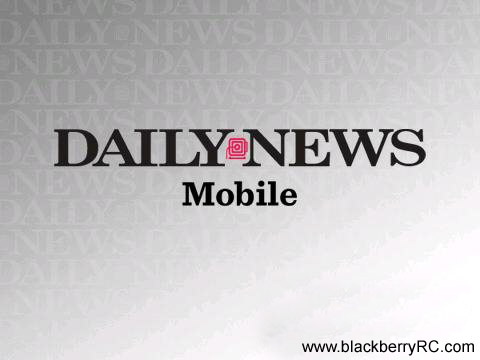 Tag:
Daily News
9500 apps
Overview :
The Daily News v4.0.0 (os4.7 apps)
size: 1.09 MB
model: Storm 9500/9530, Storm2 9550/9520

Description:
The Daily News is New York's hometown paper, and the biggest-selling paper in the Metropolitan area. Get the latest news, sports, gossip and opinion from award-winning sports writers, columnists and opinion formers. No-one covers the Yankees, Mets, Giants, and Jets like the Daily News, which brings the city's premier sports coverage from the big-name writers: Mike Lupica, Philip Bondy, Bill Madden, Gary Myers and many more.
The Daily News follows the heartbeat of the city and now brings live coverage of top US News, New York exclusives, political and international developments, and entertainment. Get the insight of Michael Daly, Joanna Malloy, Errol Lewis and incomparable White House commentator Thomas DeFrank.
Our specialists are at the big events on Broadway, off Broadway, on TV and our gossip writers get behind the scenes in daily life and at the Grammys, Oscars, and more.

If you like the blackberry apps, Please share to your friends!