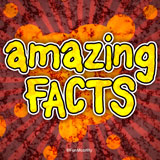 Tag:
Amazing
82xx apps
Facts
Overview :
free Amazing Facts 82xx apps
Model:
Blackberry 82XX Series (240*320) Pearl Flip Devices Models: 8200, 8220, 8230
Description:
A treasure trove of amazing facts! Use them as icebreakers for parties, test your friends and family and demonstrate your intellect to teachers and/or bosses. Get it today!