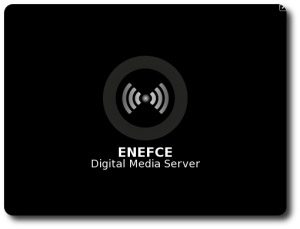 Tag:
9800 apps
9900 apps
EnefceDMS
Overview :
free EnefceDMS v2.0.1 for OS 5.0,6.0,7.0 apps
size: 515 KB
model: Pearl 9100 3G, Pearl 9105 3G, Curve 8520, Curve 8530, Curve 8900, Curve 8910, Curve 8980, Bold 9000, Curve 9300 3G, Curve 9330 3G, Tour 9630, Bold 9650, Style 9670, Bold 9700, Bold 9780, Bold 9788, Curve 9350, Curve 9360, Curve 9370, Storm 9500/9530, Storm2 9550/9520, Torch 9850/9860, Torch 9800, Curve 9380, Bold 9790, Torch 2 9810, Bold 9900/9930, 9981
Description:
EnefceDMS is a basic version of UPnP media server for your BlackBerry phones. Browse through photos and play MP3 files stored on your BlackBerry phone from DLNA devices(TV, PS3 and more) on your home network over WIFI.
An active WIFI connection is required for the application to work.
Currently supports all devices running BlackBerry device OS5.0, OS6.0 and OS7.0.
Features supported:
Browse images, play mp3 files from external Media Renderers (e.g. DLNA TV, Playstation 3 and more).
Supported file formats by the application: jpg, png, mp3, m4a.
****Currently Tested / Works with****
Panasonic Viera TV
Playstation 3
*********************************
Contact support(at)enefce.com with your feedback on how the application works on other DLNA renderer devices.

If you like the bb app, Please share to your friends!