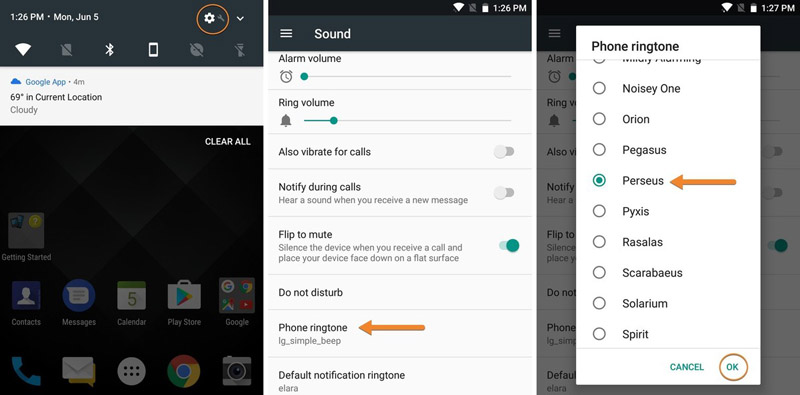 there are many defaults out of the box on the BlackBerry KEYone, but thanks to Android you can customize almost all of them — including the ringtone. The setting is a bit hidden if you haven't done it before, but we'll show you how to change your BlackBerry KEYone ringtone in just a few easy steps!
1. Swipe down from the top of the home screen and tap the gear icon to access your settings.
2. Tap Sound, then tap Phone ringtone
3. Here you can choose a new ringtone that might suit you better. Just tap the one you want and you'll hear a quick preview. Tap OK when you're done and it will be good to go!
You can customize your KEYone by changing the ringtone, notification sounds and more to truly make it your own!
Tip: You can set a custom MP3 or a song as your ringtone by moving the file to the Ringtones folder on your device. To do this, you'll first need to install a file manager app from Google Play.