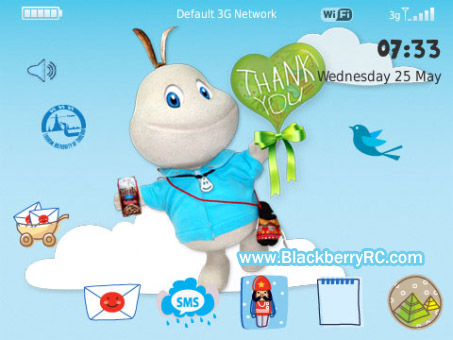 Tag:
Nong
Sukjai
Overview :
Nong Sukjai - New Heart 85xx,93xx os6 themes
Sukjai is welcoming everyone to The Land of Smile! Have you ever been anywhere in Thailand for the past long weekend? Come and share your wonderful experience. Enjoy your stay!
*Note* OS.6 Already Have Today Screen @ Notification Tab
*Note* OS.6 Can Set Home Screen Icon Row.

BlackBerry support model: curve 9300, 9330, 8520, 8530 os6.0
Thanks and hope you enjoy!