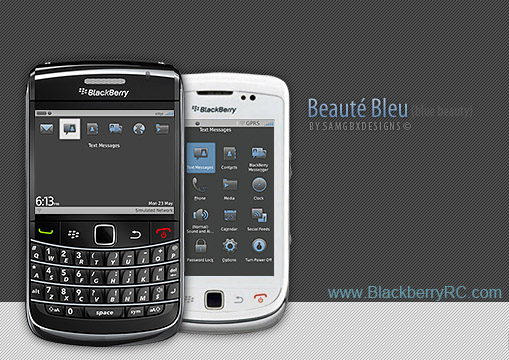 Tag: 9800 themes 9780 Theme Beaute Bleu
Overview :

Beaute Bleu themes ( 93xx,9650,97xx,9800 os6 ) -- Love the theme very simple to use. All your applications are easily manageable in a structure that feels natural finished and appealing. Each icon is custom detailed to compliment their individual function. Visually designed together with all the elements to bring out the harmony inside of you.







Theme support BlackBerry 9300 9330 9700 9780 9650 9800 running OS6.0



Feature:


· Brand new set of Beautiful Sharp Icons

· Wallpaper Friendly

· Today & Weather Slot versions

enjoy!!