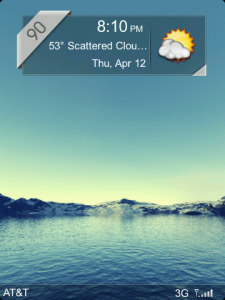 Tag:
torch
98xx
Fresco
Overview :
File Size: 656 KB
Required Device Software:
Smartphone: 6.0

Description:
Fresco is a breath of fresh crispy air. This theme from The World Of Pootermobile is another clean simple feel for your BlackBerry's homescreen. On the homescreen you will be presented with a nice transparent banner with a weather slot and your basic elements like clock and date. What makes this theme stand out is the fresh looking battery meter resting on the corner of the top banner. You won't get crazy bells and whistles with Fresco but you will get a head turning, stare at your screen experience. So grab Fresco to make your BlackBerry even cooler.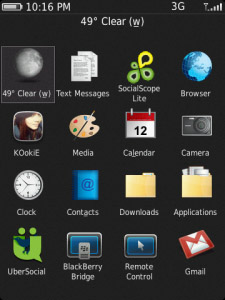 i hope you like it. enjoy!