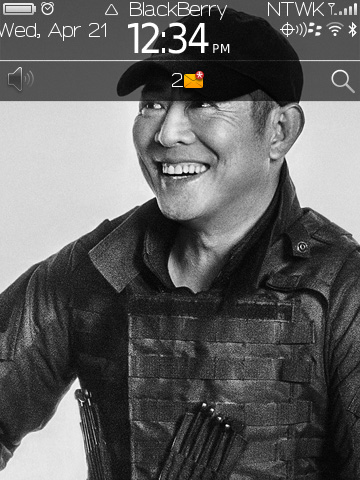 Tag: torch Expendables
Overview :

The Expendables 3 for 9800 torch themes -- "The Expendables 3" screenplay by Dave Kara Beckham, Sylvester Stallone to write, send Patrick Hughes and co-directed by Dan Bradley. Compared to the previous two episodes, this collection brings together more and more full of action star. The film will be screened in North America August 15, 2014. In the third story, Barney (Stallone ornaments) and Chris Maas (Jason Statham ornaments) led death squads against former comrades will be positive, and now the arms dignity Konrad Stone Burbank Adams (Mel Gibson ornaments). Stone Banks have had a lucky escape from death, and now he issued a death squads lore order. Barney then there is a different intention: to face the enemy, Barney decided to inject fresh blood into death squads, faster and stronger high-tech recruiting battle newborn, a tough guy with a spear gun hard predecessors, expand some Armageddon.

The Expendables 3

Blackberry themes

style is carefully design by

BlackberryRC.com, Hope you will like it. It is suitable for OS 6.0.0 for torch 9800 series.
file size: 682 kb, Hope you will like this BlackBerry theme. enjoy!!!