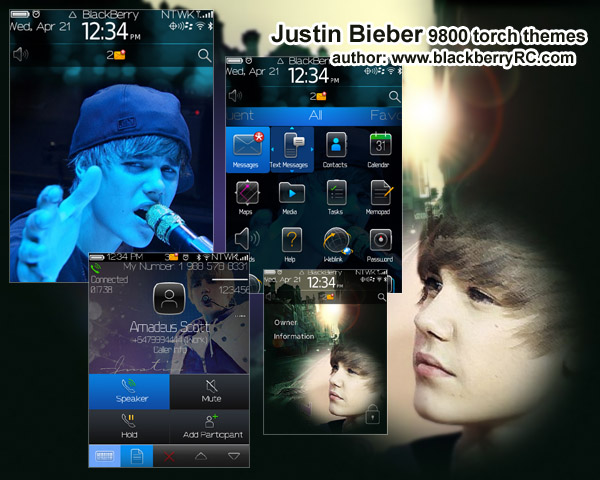 Tag:
9800 themes
torch
Justin Biebe
Overview :
This BlackBerry theme is designed about Justin Bieber,
Do you know about he? Justin Bieber is Europe's fastest music became popular young singer. Not only in music has amazing talent: writing, drumming, dancing, playing guitar, piano, trumpet everything OK, but looks very handsome. He first made ​​famous on the video site YouTube has its own, then agents discovered, after discussion with the King of Usher quickly signed. "Baby" YouTube Video Click over $ global world ranked first. He is the first YouTube watch up to 20 million, the first in 18 years to win three ZHANG Guan-jun album before the singer. He created the first in the history of pop music debut album, there are four TOP40 pre-release singles record. Refresh the iTunes singles Mistletoe Christmas single quickest win record. In the "Forbes Global 2011 list one hundred stars," ranked third on Justin.

Hope you will like this BlackBerry theme. It suits for OS 6.0.0 series of 9800. Enjoy!

model : torch 9800
Made by BlackberryRC.COM
Please donate for this theme if you like it.