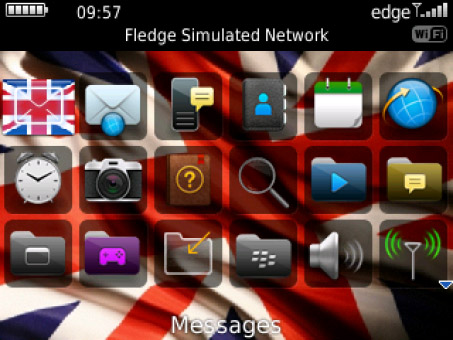 Tag: Great Britain
Overview :
FREE Great Britain Union Jack Theme



Let's make it great Britain!

A free yet brilliant unashamedly patriotic theme featuring:

Union Jack Wallpapers and Backgrounds

Custom Union Jack Icon

a BRILLIANT new message indicator

OS7 Application Icons

After download you can select theme in Options, Themes (or Options, Display, Screen Display on OS6). Support Team GB this year by waving the flag on your BlackBerry!

OS6 Users: To run a search you must first use the "s" keyboard shortcut

The theme features some British links we hope you find useful. If you DO use them it helps us release more great free stuff like this! If you don't wish to use them, you can hide them by hovering over it and pressing the menu key.

IMPORTANT: You can select the theme from Options, Themes on OS5 and Options, Display, Screen Display on OS6. It is recommended that you reset the device by removing/reinserting the battery after installing and selecting this theme.

IF YOU DOWNLOAD THE THEME ON A FREE BETA TRIAL YOU MAY NOT RECEIVE UPDATES.

In some cases you may experience repositioning of icons after selecting this theme. To move them - highlight chosen icon, select menu key, click move (or move to folder) We want our users to be happy! If you are having a problem, please contact support at the bottom of this page.

Theme will vary on different devices from screenshots.

We are unable to respond to reviews left as we do not see your email address.

If you are happy, use Review to tell others. If you are not, use Support to tell us :-)

BlackBerry support model: 9900 9930 p9981

Thanks and hope you enjoy!