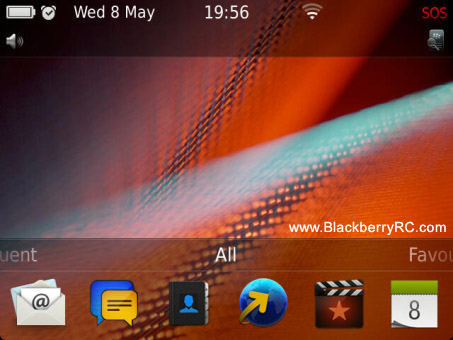 Tag:
bold
9930 themes
Seven Point
Overview :
Seven Point Ten for blackberry 9900/9930/9981 OS7 themes - Seven Point Ten has been meticulously designed and built to offer your BlackBerry® the very best look.
Version: 1.5
File Size: 1.56 MB
Compatible: BlackBerry Bold 9900, 9930, and 9981



Seven Point Ten pulls inspiration from right across the BlackBerry® range, with icons and folders mimicking a blend of the PlayBook OS2 and BlackBerry 10 style, to the stylish BBUI skin for the media player this is a theme that just feels perfect on your BlackBerry.
Other custom items include a small banner so you can see your wallpaper far better, a custom calculator skin to reflect BlackBerry10 and a stunning compass too.
Seven Point Ten really is all you`ll ever want and need in a theme.
To activate your theme, please go into Options, then Display then Screen display, choose your theme then select `Activate`.
We strongly reccomend a reboot once your theme has activated.