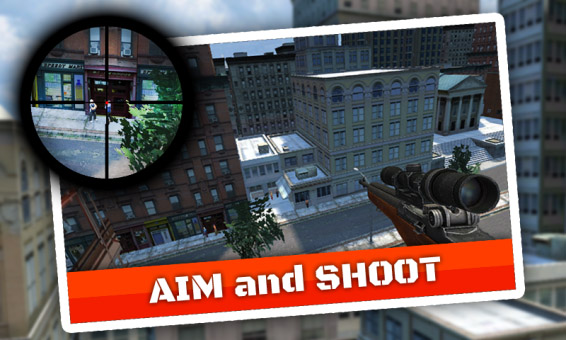 Tag:
3D
Leap
Sniper
Overview :
You are an army sniper on the 3d battlefield! Prepare your counter strike against terror and aim for the headshot! Bring the terrorist to cod justice and take out the "zombie" on the battlefield. Use your rifle to sniper the shooter with the ak47. No need for 911, YOU ARE THE SNIPER, IT IS YOUR CALL OF DUTY!
Now get your gun and shoot!
♦ What are sniper and zombie shooter games? ♦
Everybody knows the war against 911 terror or zombie apocalypse. You are the one and only sniper with his 3d rifle able to stay calm and aim to end terror and stop the advanced warfare. Prepare for the counter strike!
♦ How do you play this warfare army sniper game? ♦
Aim for the headshot! Move the sniper rifle and fire at the terrorist. Become a terror killer on the battlefield! Use modern guns like a rifle or ak47. Try to get as many points as possible before the "zombies" or terrorists eat you!
♦ REMEMBER ♦
If you like sniper / shooter games like "Sniper 3d Assassin", "Sniper Shooter Free", "Modern Sniper", "Contract Killer", "Sniper: Traffic Hunter", "Pro Shooter: Sniper", "Sniper & Killer 3d" or "Duty calls elite sniper WW2" you will LOVE THIS GAME!
♦ WHAT ARE YOU WAITING FOR? ♦
Load, aim & shoot!
Tell us what guns or even weapons you prefer!
Sniper rifle? Gun? Ak47? Uzi? Minigun? Tell us and we will implement it into this sniper great game!
Supported Devices:
BlackBerry Classic
BlackBerry Leap
BlackBerry Passport
BlackBerry Q10
BlackBerry Q5
BlackBerry Z10
BlackBerry Z3
BlackBerry Z30
PlayBook
Porsche Design P9982
Porsche Design P9983