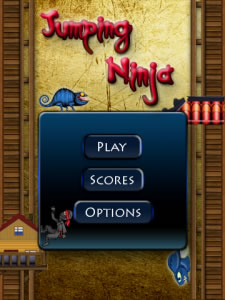 Tag:
Ninja
Jumping
Overview :
Jumping Ninja for 9800 torch games
Description:
* Just tap on the screen and your Ninja jumps from one wall on the other, killing all the enemies in the air! You have to watch-out for obstacles & enemies on the walls though as they can knock you out of the game!
* Climb as high as you can before an enemy or obstacle knocks you down!!
* In this dangerous journey of wall climbing there are many enemies to watch-out, take down three of em' in a row and you will get a bonus!
* Take a shield and you can protect yourself from 1 enemy.
* Some enemies will try and take you down with stars and rockets! So be careful!
* With your every step upward the score will increase … but so will the difficulty!
* Happy Wall Climbing & Good Luck!!!
Model:
Blackberry 95XX Storm Series (360*480):9500, 9510, 9520, 9530, 9550(Storm2), 9570(Storm3), 9800(Torch), Torch2