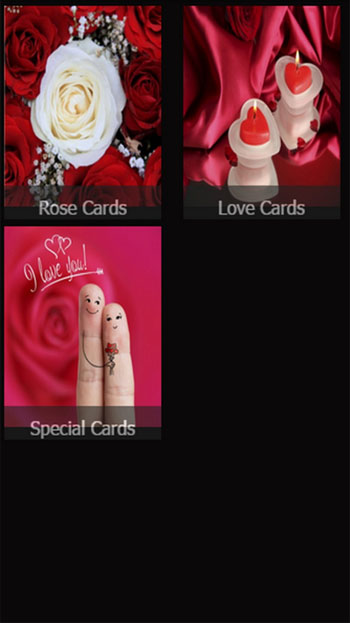 Tag:
blackberry world games
Overview :
Valentine special eCards 1.0.3 for blackberry games
Valentines special ecards !! An ultimate way to send eCards.
Make someone you love feel special , send cards and give them valentine wishes.
Have fun choosing the lovely valentine cards.
Features:
1. A whole new set of 8 rose cards to choose.
2. A variety of 8 love cards to select cards.
How to use:
1. Choose a card then click on 'Customise' option. Its displayed on top right corner of the page.
2. Put your message and your name.
3. Click on send.
4. Select the options to send eCards via email or messaging or commonly used social media.
A section to give the feedback.
The eCards image templates are so beautiful that those can also be used to send Anniversary cards, Birthday Cards.
Enjoy sending valentine's wishes with Valentine's special eCards !!