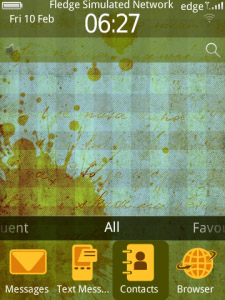 Tag:
Vintage
Overview :
Vintage theme for blackberry 93xx,97xx,98xx,99xx os6.0
paid: US$1.99 USD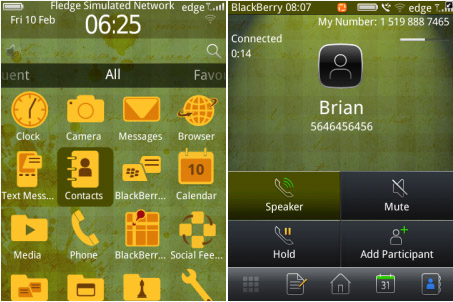 Description:
This state of the art vintage theme combines a classic retro look and feel with modern elements, which makes it look both unique and live at the same time. Its color palette harmoniously blends warm with cool colors in various pastel tones. The bright hand drawn icons make the vintage feeling even deeper and more complete.
Download Vintage and dress your BlackBerry® in style!
To activate your new theme go to your device "Options - Display - Screen Display - Theme".
100% money back if you are not happy with our product (PayPal account required). Upgrades are always for free.
If you like Vintage, please post a review / rating about it. We do appreciate your support!
For issues, comments or suggestions, please contact us at support@bulbera.com. Your feedback means a lot to us!
If you want to stay in touch with us, please like our Facebook page at:
or follow us on Twitter:
We would also like to invite you to try our other products. Some of them that you will love are: Passcode Lock, Easy Lock, World Clock, Alarm Clock, Units, CheckLists, Menu WiFi. You can find them in BlackBerry® AppWorld by searching on vendor name "Bulbera".
Please Give us a favorable review if you like the THEME!