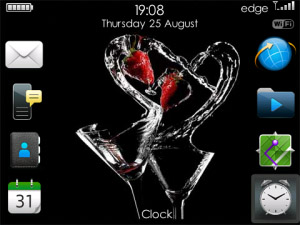 Tag:
art
Overview :
US Appz Strawberry v1.0.0 Art Theme
paid: US$0.99
Required Device Software:
Smartphone: 4.7.0 or higher

Description:
Welcome to the new world of US Appz. It's refreshing for Generation next.
This theme has beautiful high definition Strawberry HD backgrounds and Customized icons.
Please write review!
******
Features:
* Customized five Beautiful strawberry HD backgrounds.
* Customized all icons.
* Customized focus icons.
* customized incoming call screen
* customized active call screen
* customized lock screen
* Customized fonts and color .
* Language Support:English.
* If you have questions or need tech support please contact us before posting a review - we can t see who you are and therefore cannot respond in reviews.
*Please write a review for it.
Have Fun.


If you like the theme, Please share to your friends!