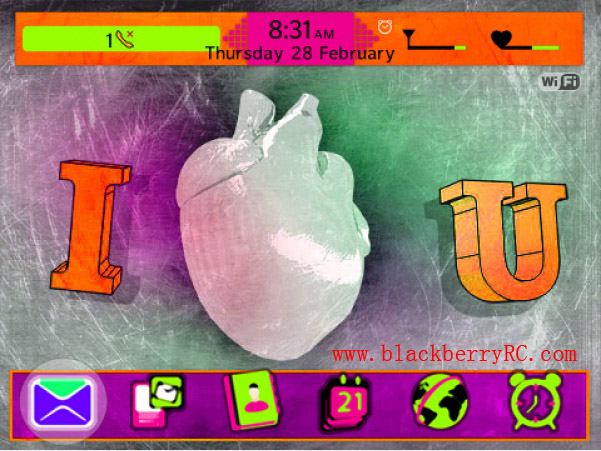 Tag:
9900 theme
I Love U
Overview :
I Love U theme -- A very special theme, hope you will love it! Real heart on homescreen and animated, for those who love!
Features:
1. Animated theme support all devices include OS7!
2. Unique design and idea;
3. Colorful and cool icons!
Supported Blackberry Cellphone Models Devices:
BlackBerry Bold 9790/9900/9930/p'9981 OS7.0 / 7.1