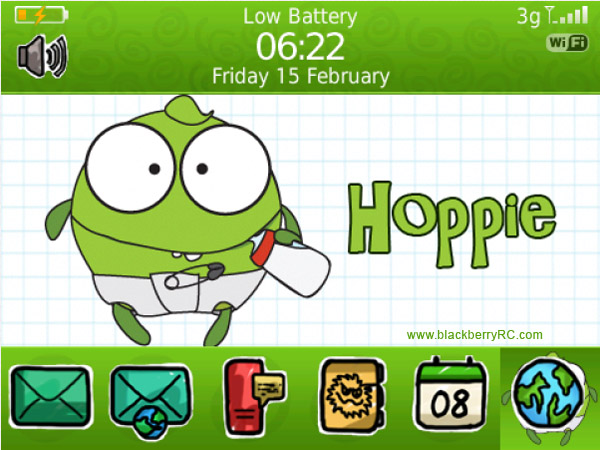 Tag:
Cute
Hoppie
Overview :
cute hoppie theme for blackberry 9900,9930,p9981
Cutest monster ever, Baby Hoppie with his new and different styles is ready to enter in to your device.
All the cute girls present over there, Want to try something new on to your device?? - Get the latest theme, the Cute Hoppie and look for the amazingly different style to your device. When you are bored, he can be a good pal to you. When you are irritated or feeling down, he can make you laugh. Just have a look at him, in his different poses and we are damn sure you will fall in love with him.
Supported Blackberry Cellphone Models Devices:
BlackBerry 9900, 9930, p'9981