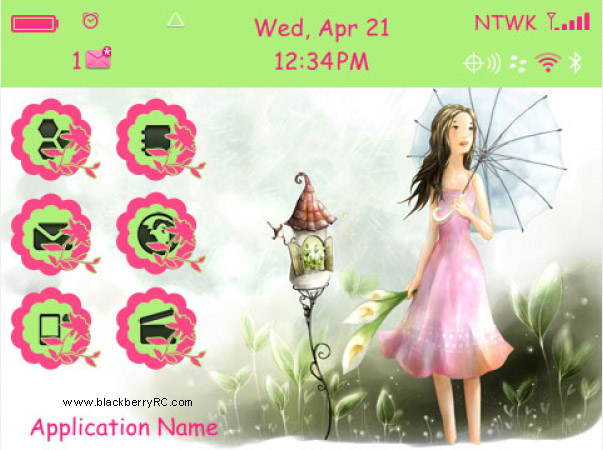 Tag: 99xx pink Dreemy Land
Overview :
free Dreemy Land Theme for blackberry 9900, 9930, 9981

Pink stylish "Dreemy Land Theme" gives a shine look to your Smartphone . 100% fully customized theme for girly and pink lovers.
Features:


♥♥♥ Simple and Pink Stylish UI.

♥♥♥ Awesome customized wallpapers.(see the screenshots)

♥♥♥ Awesome look Icons .

♥♥♥ Dialog boxes and popup boxes are customized differently.

♥♥♥ All button skins are customized with relevant colors.

♥♥♥ Group boxes skins are also customized.

♥♥♥ Simple girly navigator.

♥♥♥ Smooth font.(highly readable in OS7 devices)

♥♥♥ awesome look lock screen.

BlackBerry support model: 9900 9930 p'9981

Thanks and hope you enjoy!