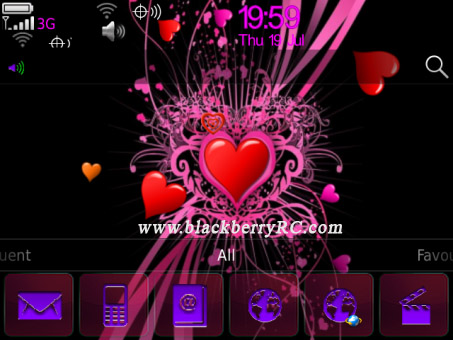 Tag:
pink
heart
Animated
Overview :
Animated Pink Heart 99xx bold theme
raktheme For BlackBerry® smartphones , make another colourful pink heart composition live animation theme.
Its behave like live Pink heart moveing around and more.
Feature:
* Home screen have live animation
* Practical & pixel perfect design

BlackBerry support model: 9900 9930 p9981
Thanks and hope you enjoy!