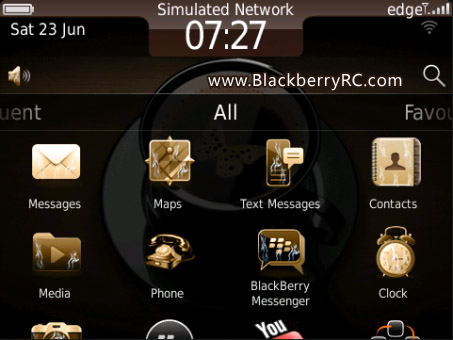 Tag: coffee cup
Overview :

Coffee Cup Theme for 99xx model



Features:

1. High quality background pictures for landscape and portrait view. No stretch on background when on landscape view

2. Clean and beautiful customise Icons

3. Beautiful focus

4. Custom In Call/Outbound Screen

5. Awesome looking lock screen

BlackBerry support model: 9900, 9930, p'9981

enjoy.