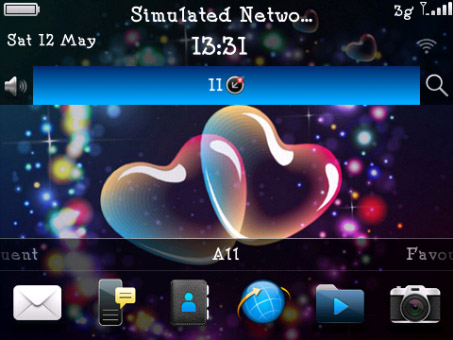 Tag:
3D
bold
9900 themes
Hearts
Overview :
free 3 D Hearts Theme for BB 9900,9930,9981 themes
size: 408 kb
model: 9900, 9930, 9981

Description:
A Five Star Rated Premium Love Theme from Forty Nine Media.Absolutely an amazing theme on BlackBerry® App World™ you have ever seen.Perfect for all the LOVERS !! AVAILABLE FOR : * OS 4,5,6 and All OS 7
FEATURES :
1. High Clarity Screen wise Wallpapers
2. Clean Style and Wall Paper Friendly
3. Simple,Very Fast to USE
4. Customized Call Screens
5. Landscape for Torch Devices To activate the theme after
successfully downloading: Navigate to Options - Theme - Select the desired theme and activated. To uninstall a theme please delete it in the application list.
100 % Satisfaction Guaranteed.If you are facing any problems with our themes please contact us at our support email along with the details like application name,device model and os version.so that we can help you quickly. Note: No themed Call Screens for All the OS 7 Models.