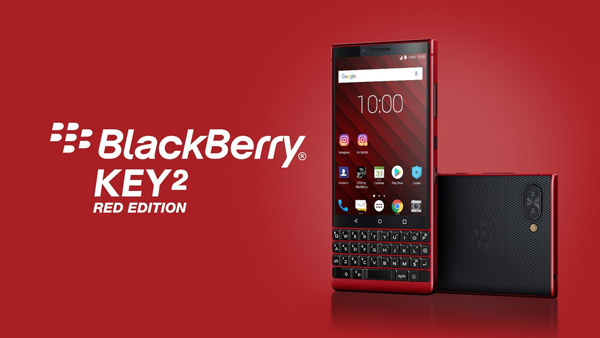 MWC announcements are in full swing today, and amongst showing off some foldable concepts, TCL is also making some announcements with BlackBerry and Alcatel. The BlackBerry Key2 is getting a new variant with a slick red paint job and Alcatel just unveiled four new Android devices. Here's what you need to know.



BlackBerry Key2 Red Edition

Launching globally starting today, BlackBerry's latest Key2 variant takes a note from the cheaper Key2 LE. The new BlackBerry Key2 Red Edition is pretty much the same QWERTY device we first got at last year's MWC, but this time in a gorgeous red paint job. All of the metal bits ditch the silver and black colors of the standard variant, this time for a limited edition deep red color. It's not quite as flashy as the "Atomic" color from the Key2 LE, but personally, I'm very much on board.

Specs are the same with a 4.5-inch display, physical QWERTY keyboard, Snapdragon 660, and 6GB of RAM. The only changes here are to the color, as well as the addition of some revised software. Hub+ includes a new "Action Bar" and both the BlackBerry Hub and Calendar get refreshed UIs.