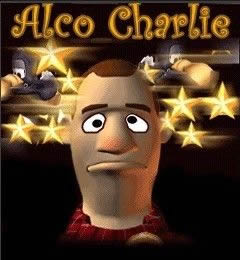 Tag:
8100 games
AlcoCharlie
Overview :
free AlcoCharlie for blackberry 8100 games download
Model:
Blackberry 71XX Series (240*260) Devices Models: 7100, 7110t, 7105t, 7100r, 7100v, 7100g, 7100x, 7100i, 7130e, 7130c, 7130g, 7130v/Blackberry 81XX Series (240*260) Pearl Devices Models: 8100, 8110, 8120, 8130
Description:
I thought a lot whether or not for this game, because I think that sends a message not just about drinking alcohol. It is about managing the unfortunate Charlie and help him to walk straight when drunk, to get up and drink a mega mug of beer, getting into fights in the street outside the bar. The interface is very similar to Tamagotchi games, displays the various life and psychological status. In the mini games to earn money to spend on food, alcohol and various types of boxing gloves for a fight.