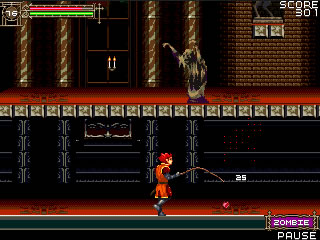 Tag:
Castlevania
Shadows
Order
Overview :
Model:
Blackberry 8350i (320*240) Related Devices Model: 8500, 8520/Blackberry 83XX Series (320*240) Curve Devices Models: 8300, 8310, 8320, 8330 / Blackberry 87XX Series (320*240) Devices Models: 8700c, 8700r, 8700f, 8700g, 8703e, 8707, 8707g, 8707v .etc /Blackberry 88XX Series (320*240) Devices Models: 8800, 8820, 8830 .etc
Description:
Guide Desmond through the castle defeating all the enemies simultaneously collecting your rewards. Gain experience and find special weapons by conquering monsters. Defeating bosses will uncover special moves for Desmond. Combine all your skills and weapons to defeat the increasingly difficult bosses.
Features:
• Breathe new life into the latest Belmont bloodline with new adventures, characters, and perils.
• Never before seen gameplay and music including 18 original songs.
• Take up arms against 7 deadly bosses and 13 unique enemies.
• Unlockable difficulty settings put your skills to the test.
• Traditional Castlevania Action/Adventure RPG leveling.