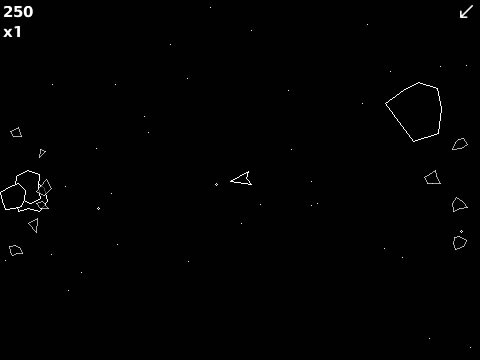 Tag:
Blast
9780 games
apollo games
Asteroid
Overview :
Model:
Blackberry 81XX Series (240*260) Pearl Devices Models: 8100, 8110, 8120, 8130/Blackberry 82XX Series (240*320) Pearl Flip Devices Models: 8200, 8220, 8230/Blackberry 8350i (320*240) Related Devices Model: 8500, 8520, 8530, 9300(Kepler), 9330/Blackberry 83XX Series (320*240) Curve Devices Models: 8300, 8310, 8320, 8330 / Blackberry 87XX Series (320*240) Devices Models: 8700c, 8700r, 8700f, 8700g, 8703e, 8707, 8707g, 8707v .etc /Blackberry 88XX Series (320*240) Devices Models: 8800, 8820, 8830 .etc /Blackberry 89XX Curve Series (480*360): 8900(Javelin), 8910(Atlas), 8930, 8950, 8980/Blackberry 90XX Bold (Onyx) Series (480*320) Devices Models: 9000, 9020(Onyx)/Blackberry 96XX Tour (Niagara) Series (480*360):9600, 9630, 9650(Tour2), 9700(Bold2), 9780, Dakota, Apollo
Description:
Asteroid Blast puts you at the helm of a space ship and your mission is to destroy as many asteroids as you can. Navigate through the asteroid belt and fire your photon blaster at asteroids and enemy UFOs. Watch out for incoming fire from UFOs- their precision is deadly!
Your ship comes equipped with some high tech controls. If you are about to be destroyed, use your hyperspace drive to escape and come back somewhere else in space. Use your stabilization controls in case you lose control in space.
If you are a fan of the classic Asteroids game, then you will love Asteroid Blast!
Features Include:
Customizable controls
Adjustable detail settings
Addictive game play
Basic sound
High scores
Trackball/Trackpad precision controls
Keypad controls
Touch Screen control interface
Tutorial