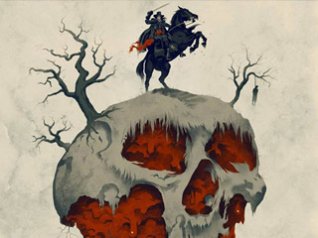 Tag: 320x240 Solomon Kane
Wallpapers Overview:


Solomon Kane (2012)
Genre: Action/Adventure, Foreign, Sci-Fi/Fantasy

Starring: James Purefoy, Max von Sydow, Pete Postlethwaite, Rachel Hurd-Wood

Directors by: Michael J. Bassett

Release Date: September 28, 2012

Run Time: 1 hour 44 minutes

Distributors: Radius-TWC

MPAA Rating: R (for violence throughout)

Plot:

Captain Solomon Kane is a brutally efficient 16th Century killing machine. Armed with his signature pistols, cutlass and rapier, he and his men unleash their bloodlust as they fight for England in war after war on all continents. As the story opens, Kane and his band of pillagers are carving a bloody path through hordes of defenders in an exotic city in northern Africa. But when Kane decides to attack a mysterious nearby castle to plunder its rumored riches, his mission takes a fateful turn.

One by one, Kane's men are picked off by demonic creatures until he alone is left to face the Devil's own Reaper — dispatched from the depths of Hell to lay claim to his hopelessly corrupt soul. Though Kane at last manages to escape, he knows that he now must redeem himself by renouncing violence and devoting himself wholly to a life of peace and purity.

His newfound spirituality, however, is quickly put to the ultimate test when he begins his journeys across an England ravaged by diabolical human Raiders controlled by a terrifying, masked Overlord. After Kane fails to thwart the brutal slaughter of the Crowthorns, a Puritan family that has befriended him, he vows to find and free their enslaved daughter Meredith — even if it means jeopardizing his own soul by re-embracing his murderous talents for a higher cause. His determined search eventually brings him face to face with his family's own deadly secrets as he attempts to save Meredith and all of England from the forces of evil.


Choose Your Screen Resolution: 320x240 360x480 480x320 480x360 640x480


This wallpapers for use in the following BlackBerry models:
1440x2560 : blackberry priv
1440x1440 : blackberry passport, Q30, Passport Silver Edition
1280x1280 : blackberry z20, z10, q5, q10, classic, leap
1280x1280 : Blackberry Dev Alpha, A10, Z10, Z30, P9982
1024x1024 : Playbook
720x720 : Blackberry Q10, Q5, Q20, P9983
640x480 : 9900, 9930, P9981
480x800 : 9860 Monza, Storm3 Monaco
480x640 : Torch2 9810
480x360 : 8900, 8910, 8930 Curve2, 8950, 8980, Onyx 9020, 9220, 9350 Sedona, 9370 Apollo, 9600, 9630, 9650, 9650x, 9700, 9720, 9780, 9788, 9790(OS 7)
360x400 : Style 9670, Pearl 3g 9100, Pearl 3g 9105
360x480 : 9500, 9510, 9520(storm2), 9530, 9550(storm2), 9570(Storm3), 9630, 9800, Curve Touch
480x320 : 9000, 9020
320x240 : 8110, 8300, 8310, 8320, 8330, 8350i, 8500, 8520, 8530, 8700, 8700c, 8700f, 8700g, 8700r, 8703e, 8707, 8707g, 8707v, 8800, 8820, 8830, 9300, 9330(Curve)
More BlackBerry Wallpapers all in BlackBerryRC.com

BlackberryRC.com Remind You
Permanent site at BlackBerryRC.com (BlackBerry + RC) Please click it, Add to Favourites visit it next time conveniently!