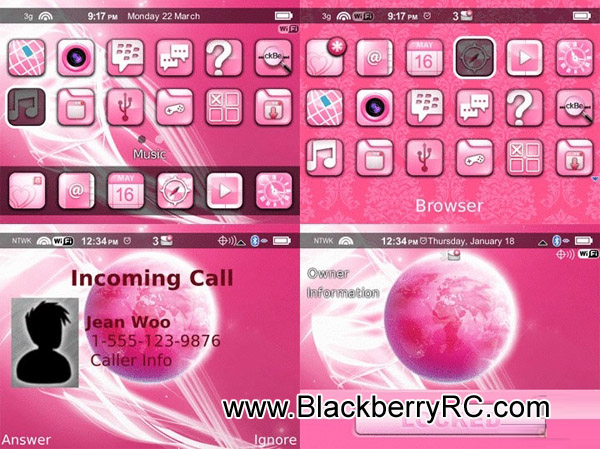 Tag: pink 8520 Themes miPhone
Overview :
Pink miPhone theme for blackberry 85xx,93xx os5 free download, i hope you like it.



The theme is free, and support BlackBerry 8500, 8520, 8530, 9300, 9330 running OS 5.0



If you like our site, please introduce our site to your friends. This is the best support to us, and thank you for visiting our site!