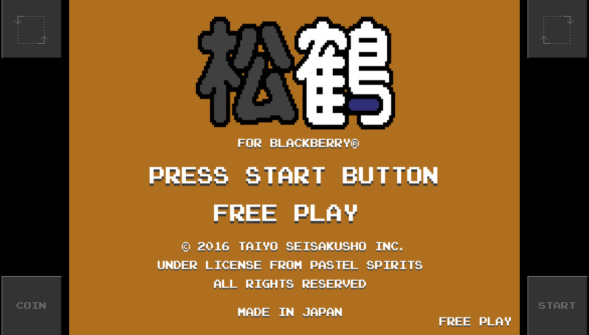 Tag:
Hanafuda Shokaku
Overview :
This is a game application of "Hanafuda" imitating a wonderful Japanese arcade game.
(This game application was made by the arcade game developer.)
Hanafuda is a famous and very old card game on the history of Japan.
This game can be played with the rule "Koi koi".
When you win the computer you can see the pictures of fun animals.
There are more than 12 images of animals in all.
BGM adopted famous children's songs in Japan. Please feel a wonderful Japanese music culture.
This game application can be operated with the following devices:
- Touch screen
- Bluetooth Gamepad
- Bluetooth Mouse
- Bluetooth/Physical Keyboard
- BlackBerry Classic Trackpad
You will have a wonderful experience with this application !
Thank you for reading to the end.
Supported Devices:
BlackBerry Classic
BlackBerry Leap
BlackBerry Passport
BlackBerry Passport Silver Edition
BlackBerry Q10
BlackBerry Q5
BlackBerry Z10
BlackBerry Z3
BlackBerry Z30
Porsche Design P9982
Porsche Design P9983