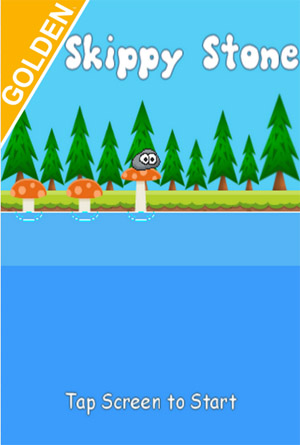 Tag:
blackberry games
Overview :
Skippy Stone Golden Edition for blackberry games
See how many times you can skip a cute stone across the water!
The Golden Edition contains No Ads and No In-App Purchases!
Skippy Stone is one of the most challenging and addictive games in the Store! Tap the screen to bounce/skip your stone across the surface of the water.
SKIPPY STONE GOLDEN EDITION FEATURES:
- Over 10 Characters to Unlock.
- Lots of Fun.
- Nice Graphics.
- No Ads or In-App Purchases.
CHARACTERS TO UNLOCK:
- Skippy Stone
- Fatty Stone
- Shrimpy Stone
- Floppy Bird
- Scaredy Stone
- Bouncing Burmese
- Santa Stone
- Jelly Jumper
- Cruisin Corgi
- Alien
- Princess Pinky
Download Skippy Stone Golden Edition and start showing off your stone skipping skills!
Supported Devices:
BlackBerry Classic
BlackBerry Leap
BlackBerry Passport
BlackBerry Passport Silver Edition
BlackBerry Q10
BlackBerry Q5
BlackBerry Z10
BlackBerry Z3
BlackBerry Z30