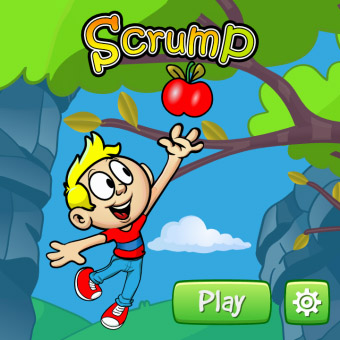 Tag:
P9983 game
Scrump
Overview :
Scrump v1.5.1 for blackberry games
Falling though the sky at terminal velocity; the surrounding scenery has become just a blur. A twist in orientation to enter a different trajectory; you flinch as the obstacle flies close by -- very close that time. Timing is critical. Any second now. Line up. Wait for it, and... NOW!
The perfect bounce is truly satisfying. It may be just a small child's trampoline and you may be just a small child, but there is the sense that if only you could keep up this rhythm, if your energy lasts and your luck holds out, maybe, just maybe, you could reach The Moon... and beyond!
Foraging is so much more fun than shopping. You never know what tasty and unusual treats you might find around the corner. If only you could reach greater heights, you'd be amazed at what you could find and see!
Scrump: (verb British informal) To steal fruit, especially apples, from a garden or orchard.
With the aid of your trusty trampoline, collect the apples and various other items you find above. Do this to gain energy and rise through the levels. See how high you can go whilst avoiding hazards.
Play Scrump today. It's a fun and jolly game of discovery. But beware: it's not as easy as it sounds. Skill and precision are essential. One false move and you're in for a bumpy landing!
Supported Devices:
BlackBerry Classic
BlackBerry Leap
BlackBerry Passport
BlackBerry Passport Silver Edition
BlackBerry Q10
BlackBerry Q5
BlackBerry Z10
BlackBerry Z3
BlackBerry Z30
Porsche Design P9982
Porsche Design P9983