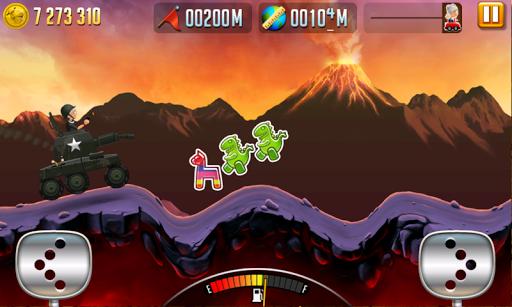 Tag:
ANGRY GRAN R
Overview :
ANGRY GRAN RACING V1.0.5 APK for Blackberry 10

Angry Gran Racing is the newest game in the award-winning Angry Gran series, ride through some of the wackiest worlds, sporting some of the weirdest vehicles that Angry Gran could get her hands on!
Experience the FUNNIEST skills-based RACING game you will ever get to play! Granny smith if a crazy racing granny!
WEIRD CARS
Get own hands on some of the weirdest contraptions to ever have four wheels attached! Each vehicle offers a unique Physics-based driving experience from the last!
WACKY WORLDS
Drive! Jump! Cruise! Bounce! Flip! Whatever it takes to help Angry Gran climb over some of the toughest hills in the vast worlds.
UNIQUE UPGRADES
Supercharge your vehicles to the max! Use your hard earned coins to boost your vehicle's power!
SUPERHUMAN PERKS
Feel like you need that extra something to get you through the day! Cannot grab enough coins? There's a Perk for that! Run out of fuel too fast? There's a Perk for that! Keep hitting your head? There's a Perk for that too!
CRAZY TRICKS
Perform to wackiest stunts over some of the steepest hills and the deepest valleys!
Race your vehicles through adventurous worlds, over unfairly addictive tracks! WHAT ARE YOU WAITING FOR?!

Model:
Blackberry 10 Devices: Blackberry Dev Alpha, Blackberry Z10, Blackberry Z15, Blackberry Z30, Blackberry A10, Blackberry Q30, Blackberry Q10, Blackberry Q5, Blackberry P'9982

enjoy.