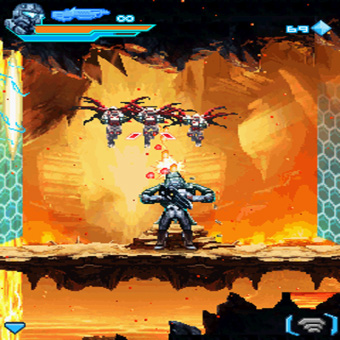 Tag: N.O.V.A.
Overview :
N.O.V.A. 3 v1.0 for blackberry 99xx bold games -- The most immersive and impressive sci-fi shooter franchise on mobile is back!

Months have passed since Kal ruined the Volterites' plans by sabotaging their war factories. However, following the assassination of President Folsom, the government surrendered the colonies to the Volterite Protectorate to prevent civil war.

Kal Wardin has been laying low since Folsom's death. But now he has received a desperate plea from Yelena to come to Earth. Once again, the hero must rise to save mankind!

Version: 1.0

File Size: 3 MB

Required: BlackBerry Device with Screen Resolution 640 x 480 (9900, 9930, 9981)

enjoy.