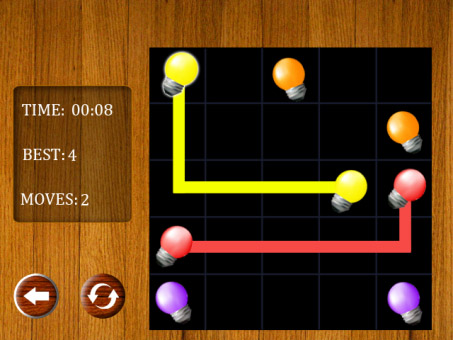 Tag:
Light Bulbs
Flow Game
Overview :
Light Bulbs - Flow Game v1.3 ( 640x480 )
size: 1.41 MB
Model:
Blackberry 99XX (OS 7.0) Series (640*480) Devices Models: 9900, 9930, 9981
Description:
Play the most popular game of Light Flow on BlackBerry®.
All you need is to connect similar colored bulbs on the grid.
Earn stars on every game.
Multiple levels and multiple games within each level - enough to keep you busy whenever you are bored!
FEATURES -
* 4 different levels to choose from
* More than 20 games in each level
* Keep track of time taken for each game and your best scores