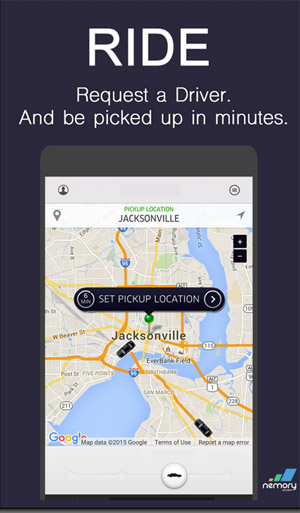 Tag:
Passport
UBR Car
Overview :
UBR Car v2.1.400.1 for blackberry apps
Uber is your private driver in more than 50 countries.
Get a taxi, private car or rideshare from your mobile phone. Uber connects you with a driver in minutes. Use our app in cities around the world.
✔ Request a ride using the app and get picked up within minutes. Once you've booked, your car will be with you in minutes so there's no need to wait around for a ride.
✔ Compare rates for different vehicles and get a fare estimate in the app. Use PayPal or add a credit card to your secure account so you never need to carry cash.
✔ Set your pickup location and final destination for a seamless journey. See your driver's name, rating and registration and track the progress of your Uber in-app.
✔ Sit back, relax and go wherever you want. We'll email you a receipt when you arrive at your destination.
An entirely new and modern way to travel is at your fingertips.
If you have any questions and problems. Please visit our FAQs: http://goo.gl/I0kgUE
★ ISSUES PAYING FOR PRO? ★
Please visit this page for the solution: http://wp.me/p5LLB8-6A
★ SUPPORTED DEVICES and OSes ★
✔ All BlackBerry 10 Devices and OS 10.2.1+ are supported and optimized for Client for Uber
★ NOTES ★
- This is a hybrid Native + Web Application
- Uber will need to require you to request access first and could take 2-3 days waiting before you can use the app
Supported Devices:
BlackBerry Classic
BlackBerry Leap
BlackBerry Passport
BlackBerry Passport Silver Edition
BlackBerry Q10
BlackBerry Q5
BlackBerry Z10
BlackBerry Z3
BlackBerry Z30
Porsche Design P9982
Porsche Design P9983