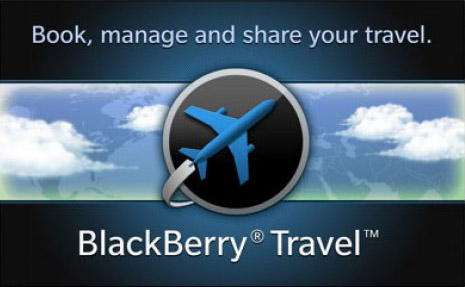 Tag:
Travel
Overview :
BlackBerry has officially launched BlackBerry Travel of edition BlackBerry 10, for the application of the BlackBerry platform 10 and made some contribution to the development of ecosystem. The native applications compared to the previous version is not much difference, can let users login seamless BlackBerry ID, through social services (such as Twitter, Facebook, BBM) to share their journey of flights, status and track the hotel reservation price changes.

File Size: 4 MB
Required Device Software Operating System: 5.0.0 or higher & blackberry 10

Description:
The BlackBerry® Travel™ app makes it easier than ever to plan, book, manage, and share your travel activities. Find a deal on hotel and car rental options, or arrange for limo service to and from the airport. Get quick notifications if your flight's delayed or cancelled, and find a new flight right away. No matter where you do your booking, the automatic trip scanning feature can pull your trip details into the app, so you don't have to. See all your travel updates in one place as they happen, and don't worry about double and triple checking your plans; if you've missed anything, BlackBerry Travel will notify you, covering all your bases. BlackBerry Travel truly means travel made easy.
What's new?
- BlackBerry Travel is now BBM-connected, allowing you to share your travel plans and flight changes directly with select BBM contacts or your entire BBM community
- Turkish localization
System Requirements
* data plan including Internet browsing capability (BIS) required
Please note that this version of BlackBerry Travel is only available for BlackBerry 7.1 OS and earlier smartphones. To view the BlackBerry Travel app for BlackBerry 10 smartphones visit http://appworld.blackberry.com/webstore/content/22503878

For all technical support with BlackBerry Travel, please visit http://us.blackberry.com/support/software/blackberrytravel.jsp
For billing issues and technical support options related to App World only, please visit http://www.blackberry.com/support/appworld.
Direct support is unavailable through the "Contact Support" button.