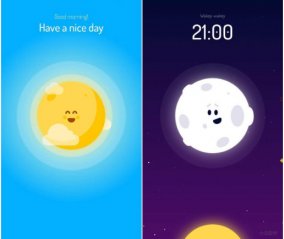 Tag: Wakey
Overview :
Wakey is a simple alarm clock app that uses beautiful animations of the sun and moon to achieve sleepiness or wake-up, similar to the sounding alarm clock.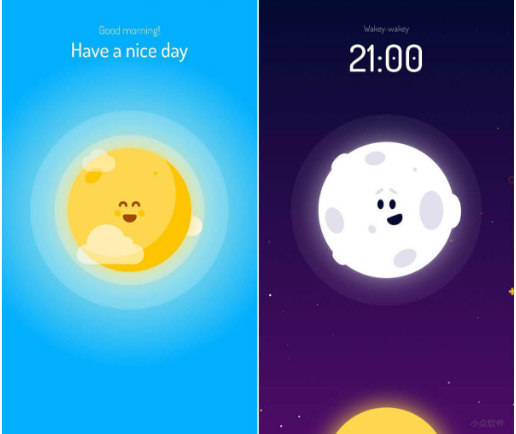 Feature List
- Snooze or Dismiss with a simple swipe
- Cute, gentle & beautiful alarm clock animations
- Simple: Minimalistic, Material Design interface
- Unlimited: Easily set unlimited alarms with custom ringtones
- Crescendo Alarm: Gradually fade in volume for a soothing wake up
- Customized snooze length
- Optimized for latest android versions
- Flip Phone to dismiss or snooze
There are no advertisements for free. When the alarm clock rings, the moon will come out. Sliding the moon upwards will complete the alarm clock and the sun will come out.
Downward, the sun is pressed down to start the sleepy function, support 1 to 30 minutes, also support the setting of 1 to 25 minutes after silence, or keep ringing.