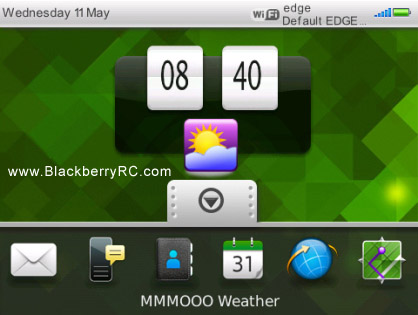 Tag: 8520 Themes DockPlus
Overview :

This theme is a little similar with the HTC Sence UI style theme which is released before, support 85xx, 93xx models, but the weather icon need to put in the first place, USES is OS7 icon, MMMOO production, people who like it may download it!



This was specifically designed for the 85xx, 93xx series running 5.0

model: 8500, 8520, 8530, 9300, 9330

size: 478 kb

Features:

1. A theme carried with LITE and Elegant sense.

2. Fantastic icon sets

3. Weather slot on homescreen with elegant view.

4. A theme passed strict testing, proved to be easy and speedy in operation.