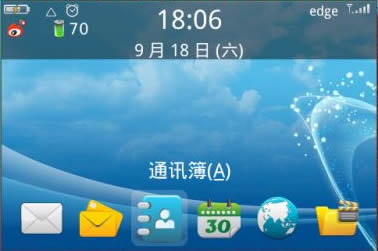 Tag:
bold
9000 themes
Restyled
Overview :
free Restyled 9000 themes for blackberry
Model:
Blackberry 90XX Bold (Onyx) Series (480*320) Devices Models: 9000, 9020(Onyx)

The special of this 9000 BlackBerry theme is its icons. All the icons are bright and beautiful. The icon will become a bit large as soon as you choose it. The whole theme brings you a feeling of fresh. The shortcuts are complete. For example, T is short for Task, O for Option, P for Phone, S for Search, W for Manage Links, F for Profile, V for Saved Document, U for Calculator, etc. I am sure you will like this 9000 BlackBerry theme the same as me. Enjoy!