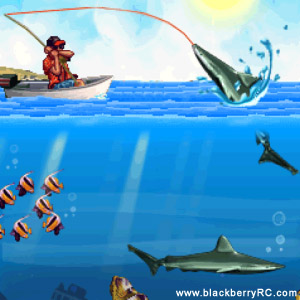 Tag:
89xx
9700 games
Fishing Off
Hook
Overview :
Fishing Off the Hook v1.0 for 89,96,9700 480*360 games
OS 4.6, 4.7, 5.0, 6.0
Model: Curve 8900, Curve 8910, Curve 8980, Tour 9630, Bold 9650, Style 9670, Bold 9700, Bold 9780, Bold 9788

Description:
Enter the wildest fishing competition yet! Compete against the world's best for the biggest catch in up to 3 tournaments with 27 challenges! Cast your line in the Great Barrier Reef, Amazon, Loch Ness & more to reel in up to 28 kinds of fish, including Barracuda, Sharks & lots more! Brave a variety of tough weather and upgrade your bait & tackle to improve your luck in a quest to land the big one!