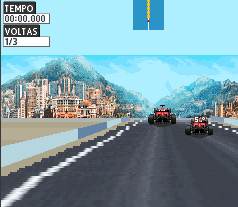 Tag:
World
F1
Champion
8703e games
Overview :
free F1 World Champion for blackberry games download
Model:
Blackberry 8350i (320*240) Related Devices Model: 8500, 8520/Blackberry 83XX Series (320*240) Curve Devices Models: 8300, 8310, 8320, 8330 / Blackberry 87XX Series (320*240) Devices Models: 8700c, 8700r, 8700f, 8700g, 8703e, 8707, 8707g, 8707v .etc /Blackberry 88XX Series (320*240) Devices Models: 8800, 8820, 8830 .etc
Description:
Join the Scuderia Ferrari team, the F1 World Champion team, as drivers Felipe Massa or Kimi Raikkonen, and engage in the new racing season. Behind the wheel
of the Ferrari F60, race on global tracks including, for the first time, a night race in Hong Kong. Now more than ever before, play with heightened speed,
more elaborate graphics and new opponents that master defensive driving. Then, travel through history and hop in legendary Ferrari racing cars like the 246
F1 of 1958 or the F1-2000 to experience the myth of the Prancing Horse yourself.
Only snag, Game is in a language I don't recognize (possibly Italian). Did buy the game legit.
If anyone could translate the menu and post translations I'd Appreciate it