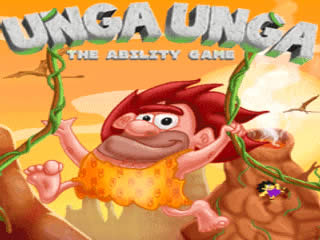 Tag:
85xx games
UNGA
Overview :
UNGA UNGA for 85xx games
Model:
Blackberry 8350i (320*240) Related Devices Model: 8500, 8520
Description:
UNGA UNGA comes onto your mobile, the incredibly addictive ability game. Help our caveman find the ropes and swing up to the top of the hill, but be careful: if you don't jump at the right moment, you will finish up on the floor.
Your knowledge of the in-game physics as well as your skills are the key to make advance in this game. At the end of each level you will find a reward to help you to pass on to the next stages.
UNGA UNGA is perfect for all the players and ages. The intense games format will ensure you continue trying to pass all the levels, once you start you cannot stop.
UNGA UNGA, old school is the new school.