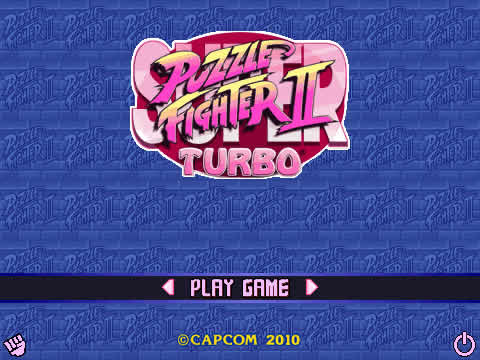 Tag:
Turbo
Fighter
Super Puzzle
Overview :
Super Puzzle Fighter II Turbo
Model:
Blackberry 95XX Storm Series (360*480):9500, 9510, 9520, 9530, 9550(Storm2)
Description:
Experience intense puzzle battles of wit and speed as you attempt to clear your board of falling gems.
Compete in intense puzzle battles of wit and speed. As a linked pair of gems descends from the top of the screen, players move and rotate them to form groups and piles of the same color.
By destroying these groups of gems with either a crash or rainbow gem, players can send counter gems to fall onto their hapless rival. When the opponent's screen is filled up and no more moves are available, the player wins the game.