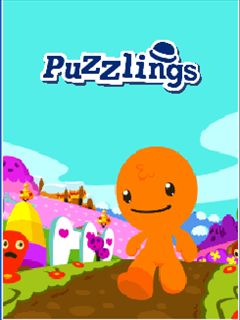 Tag:
8xxx
curve games
Puzzlings
Overview :
Puzzlings for bb 8xxx curve games

Description:
Puzzlings is an adventure game that delivers a twist on match 3
Move individual blocks, rows of blocks, or entire sections. Solve puzzles and fit 4 pieces of a talisman together to unlock items for your avatar. Customize your avatar with a myriad of outfits, features, and accessories.
Model:
Blackberry 81XX Series (240*260) Pearl Devices Models: 8100, 8110, 8120, 8130/Blackberry 82XX Series (240x320) Pearl Flip Devices Models: 8200, 8220, 8230/Blackberry 8350i (320*240) Related Devices Model: 8500, 8520, 8530, 9300(Kepler)/Blackberry 83XX Series (320*240) Curve Devices Models: 8300, 8310, 8320, 8330 / Blackberry 87XX Series (320*240) Devices Models: 8700c, 8700r, 8700f, 8700g, 8703e, 8707, 8707g, 8707v .etc /Blackberry 88XX Series (320*240) Devices Models: 8800, 8820, 8830 .etc