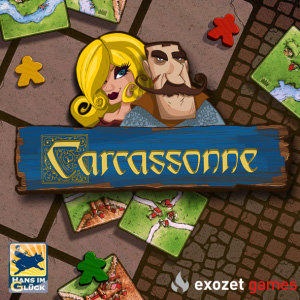 Tag:
Carcassonne
Overview :
Carcassonne v1.1 for blackberry games
File Size: 9086 KB
Required Device Software:
Smartphone: 4.6.0 or higher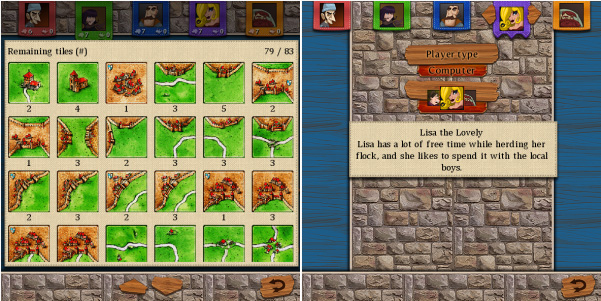 Description:
The award-winning tile-based board game by Klaus-Juergen Wrede is now available for your mobile phone! Just a few years after its release, Carcassonne became a modern classic and a must-play. Turn by turn, the players create a landscape by placing tiles with roads, cities, fields, and cloisters. The players deploy their followers - knights, monks, thieves, or farmers - to earn points. The player with the most points after the final scoring wins the game. The ever-changing landscape makes each game a new experience. With the official expansion "The River II" and 12 challenges, it never gets old. You can play against clever AI opponents or with up to 4 other players in a local multiplayer match.
Features:
- Mobile version of the award-winning tile-based board game "Carcassonne"
- Includes the official expansion "The River II"
- Features 12 challenges
- Clever AI opponents with individual strategies
- Local multiplayer mode for up to 5 players
- Tutorial and manual for beginners
- Language Support: English, German, French, Spanish
ATTENTION BlackBerry® PlayBook™ Users: Please re-start your device after installation.

*** PocketGamer Silver Award: "An entire boardgame in your pocket, Carcassonne's unique brand of empire building is, once again, king of the castle." *** PocketGamer's Mobile Game of Year ***