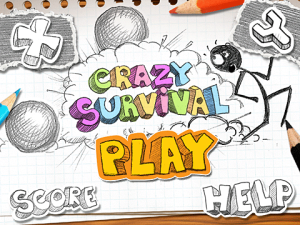 Tag:
Crazy
Survival
Overview :
Crazy Survival v1.0.0 for BB games
Required Device Software
4.6.0 or higher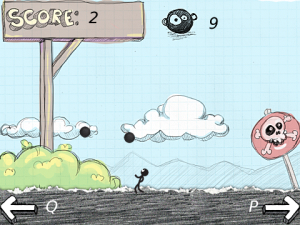 Description
Crazy Survival FREE
The most uncommon and the oddest but at the same time the funniest and very dynamic game.
Don't be surprised if in a week you will find yourself playing it with the same enthusiasm.
So imagine that the world has gone mad and crazy balls are falling from heaven.
What should a poor Man, caught in this insane weather do?
Of course run and scream!
The objective of the game is to keep the Man alive. A player
should try to escape from as many balls as possible. The final
score is the number of the balls that the Man has managed to avoid.
To make the Man run to the left or to the right, a player can choose
whatever buttons he/she wants.
But running not always means salvation, sometimes in order not to be killed
a player can leave the Man stay still for a second or two.
FEATURES:
- ORIGINAL DESIGN;
- FUNNY SOUND.
Don't let the balls kill you! =)
***** Have Fun! *****
If you like this app - please leave a good review. If you don't like it, please contact us first and we will be able to fix your problem for you!
~~ With Love, Your TSV =) ~~