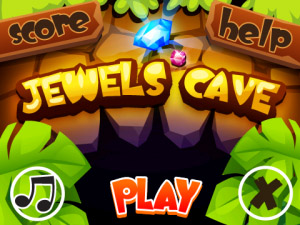 Tag:
Jewels
Cave
Overview :
Free Jewels Cave v1.0.2 for blackberry games
Supported devices :
Blackberry 83xx, 85xx, 88xx, 89xx, 9000, 93xx, 95xx, 96xx, 97xx, 9800


Description
Jewels Cave Free is an addictive puzzle game with excellent graphics and magic sounds of diamonds.
The rules are simple:
- To gain points match adjacent gems and get vertical or horizontal combinations of three or more jewels of the same color;
- Instead of removed gems new crystals appear filling empty spaces;
- Often the newly appeared jewels create new valid combinations causing a cascade, that gives you more points;
- If you get stuck, use a hint;
- To go to a new level fill the jewels meter.
Features:
- Unlimited number of levels;
- Excellent graphics;
- Magic sounds.
Have fun!
With Love, your TSV Team =)