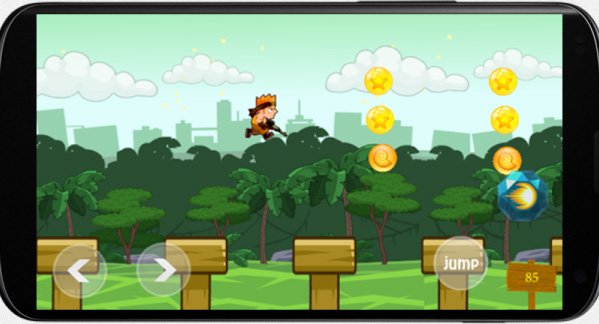 Tag:
PlayBook
Fighter Boy
Overview :
The Fighter Boy 1.0.1 for blackberry game
The Fighter Boy is a free game to fight with wild animals in the jungle. During the whole journey, fighter boy collects coin, get points and other valuables along
the way to increase your score. You can share your high score via social network and also you can save your score in your leader board. Top high score is
displayed in leader board.
Guidelines to play Fighter Boy:-
- You can move left and right by using arrows.
- You can jump to protect your life by jump button in right corner.
- Also you can kill your enemies by pressing fire buttons.
Supported Devices:
BlackBerry Z10
BlackBerry Z3
BlackBerry Z30
PlayBook