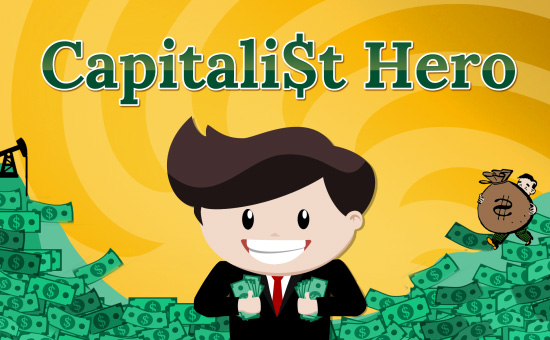 Tag:
Hero
Capitalist
Overview :
Capitalist Hero 1.0 for blackberry 10 game
Welcome future Billionaire!
Have you always dreamed of world domination by creating your own multi-national monopolistic conglomerate?
Look no further 'cause "Capitalist Hero" has got you covered!
Begin your quest for world domination by selling apples.
NOW get in here and start making money the capitalistic way!
Supported Devices:
BlackBerry Classic
BlackBerry Leap
BlackBerry Passport
BlackBerry Passport Silver Edition
BlackBerry Q10
BlackBerry Q5
BlackBerry Z10
BlackBerry Z3
BlackBerry Z30
Porsche Design P9982
Porsche Design P9983